Welcome to Aurora Martial Arts
Aurora Martial Arts began in the Echo Hollow Community Center in 1995. After moving to the Corvallis area in 1996, Mr. Donadio began teaching in parks, parking lots, and breakrooms until he opened the Academy to the public in January of 1997. In 2011 work began on a new home for Aurora Martial Arts, in September 2012 construction of a new professional training center was completed and we began teaching classes in the new facility. We are very excited to be teaching and training in the new Academy. Please take a moment to come inside for a virtual tour.
You'll find Aurora Martial Arts to be one of the cleanest and well maintained facilities you have ever trained in. The floors, equipment and bathrooms are cleaned and sanitized on a regular basis. We ensure a professional, clean, safe and enjoyable environment for students, visitors and instructors.
The Grand Opening of our new dojo was on September 22, 2012. We had our own form of a ribbon cutting; "Boards and Brick breaking", it was a great success! (These are among the many things that students learn at our school.)
At Aurora Martial Arts, we encourage parents to stick around and watch their kids progress through their training. Seating has been provided, along with free wi-fi internet access.
Our main Kenpo training floor is to the right as you enter the school. The training area is 2,400 sq ft, covered with the Swain Grappling Mat flooring system. This mat system has been used as the official martial arts mats of the Olympic Games. This training floor is used for all belt ranks, classes and practice.
The secondary training floor is to the left as you enter. The training area is appropriately 1,500 sq ft covered with the Dollamur FLEXI-Roll® Mat System. This training area is used for classes, open practice and our no-gi Jiu-Jitsu program.
Our front desk and pro shop area provide help and support for our students and families. The pro shop stocks the gear and equipment students need for training and if we don't have it we can get it!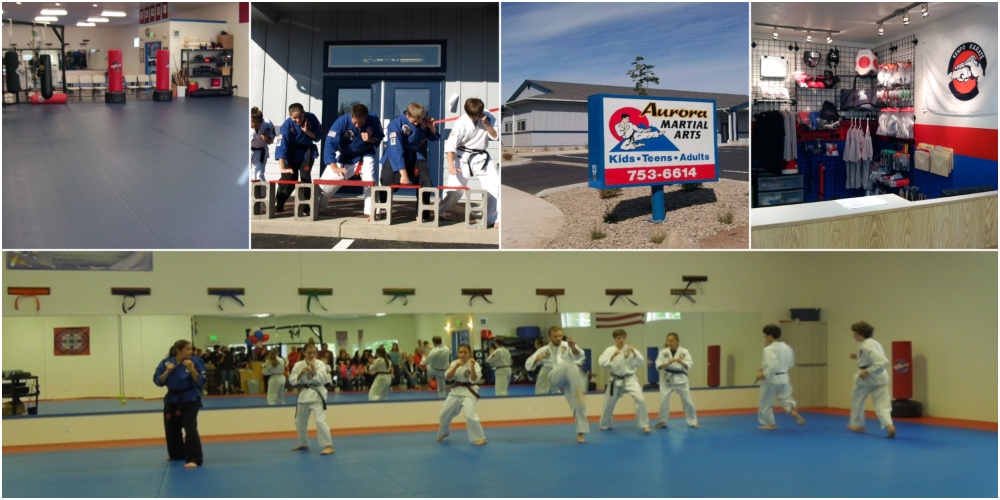 Some of the Areas We Serve:
Corvallis
Philomath
Albany
Tangent
Adair Village
Lewisburg